DEMOCRATIC CLUB OF VENTURA

​Club Meeting - May 2018
Guest Speakers:
City Council member and Assistant District Attorney Erik Nasarenko, Police Chief Ken Corney, Chief of Ventura County Behavioral Health's Adult Division Dr. John Schipper, New Police Foundation Member and Biomedical Representative Jermaine Jackson, Vice President of the Ventura Unified School District Board Mary Haffner, Head of Ventura County Homeless Services Program Chris Russell, and well known Ventura County moderator David Maron.


​
​Club Meeting - April 2018
​
Guest Speakers: Color Guard and ROTC Air National Guard High School Students, Veteran Abraham Quinterez, State Senator Hannah Beth Jackson, Mayor Tim Flynn, Mayor ProTem Carmen Ramirez, Council Member Oscar Madrigal, Ryan Valencia and John Casselberry.


​St. Patrick's Day Parade - March 17, 2018
Theme: Ventura Strong


​Club Meeting - March 2018
Guest Speakers: Don Dame and Linda Hillman,

experts on the subject, provided information on community choice energy and the opportunities it can provide for our communities.



Club Meeting - February 2018
Guest Speakers: Congresswoman Julia Brownley, Congressman Salud Carbajal, Assembly Member Monique Limon, Assembly Member Jacqui Irwin, Deputy Mayor Matt LaVere, Jim Hines from the Los Padres Chapter of the Sierra Club and John Hankins from the Member Board of Directors for the Ventura Land Trust. Special appearance by Ventura County Fire Department.




Club Meeting - October 2017
Topic - "The Time is NOW for Ventura County to pub Public Health and the Environment First"
Guest Speaker -

Kimberly Rivers

,

Executive Director,

Citizens For Responsible Oil & Gas (CFROG)





​Club Meeting - September 2017
Topic - "Medicinal Marijuana"
Guest Speaker - Sarah Armstrong, Americans for Safe Access

Club Meeting - August 2017
Topic - "California's Single Payer Bill"
Guest Speaker - Maureen Cruise, RN - Healthcare for All

DCV Volunteer Day at the Ventura County Democratic Party's Fair Booth Ventura County Fair - August 2017



"Keep It Blue"
Fundraiser - July 30, 2017
Photos courtesy of Victoria Borjesson​

Club Meeting - July 2017
Topic - "Effective Activism in A World Filled With Sound Bites"
Guest Speakers - Campaign Specialist, Mollie Culver
w/Tyler Gibson
DCV Booth - 4th of July Street Fair - July 2017


Club Meeting - June 2017
Topic - "Immigration, Legislation & the Community"
Guest Speaker - Immigration Attorney, Nikki Jacobson
Club Meeting - May 2017
Topic - "People, Action and a Plan"
Guest Speaker - Activist & CDP Vice Chair Alex Gallardo-Rooker
St. Patrick's Day Parade - March 2017
Club Members & Guests in cars: VCDCC Chair, Shawn Terris,
Woman of the Year, Suz Montgomery & Community Activist, John Hankins
Powered by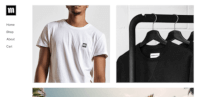 Create your own unique website with customizable templates.